Although in recent years, a lot has been fought for gender equity and equality not only in the social sphere but also in the workplace, it is a reality that even this gender gap is wide and it is still important to mention it when We are talking about "The entrepreneurial woman in times of Covid_19". Currently in Mexico, only 2 out of 10 entrepreneurs are women, a figure that has been difficult to increase in times of pandemic.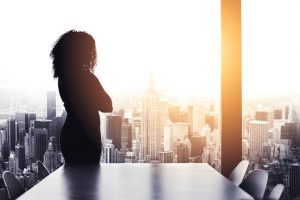 Undoubtedly, businesses and entrepreneurs worldwide are going through a challenge to keep our companies afloat, in the case of women entrepreneurs, the challenge is multiple when combining housework, family care and working remotely.
Definitely as a result of this crisis, many enterprising people had to close companies or resort to aggressive financing to be able to support the lack of income.
Likewise, times of pandemic have given us a great opportunity as women, to be more resilient and demonstrate the ability we have to turn a situation that for the rest is negative into an opportunity to reinvent ourselves and grow our businesses.
In times of pandemic, the role of women entrepreneurs has been strengthened by those who have not given up and have managed to overcome all the challenges that have arisen over the course of a year. The United Nations Program UNDP (2020) highlights the importance of women occupying more public positions, which constitutes a stimulus for other women to be leaders to achieve greater gender equality.